About Alpacas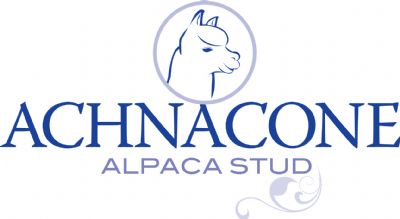 Origins
The alpaca is a member of the Camelid family and grazes at an altitude of 3-4000 metres on the Andes Mountains Altiplano, which runs through Peru, Chile, Bolivia and argentina. Other members of this family include the Llama, the Guanaco and the Vicuna. In the native land alpacas have been a source of meat, fibre, and leather production for thousands of years.
Alpacas were first imported into Australia in the 1850s from Argentina and were farmed in the Goulburn region.However these alpacas were dispersed and eventually died out. The next importation arrived in 1988 with the stock coming from Chile and North America. Early 1997 saw the first direct importation of alpacas from Peru. Australia now has the largest alpaca herd outside South America.
Types
There are two types of alpaca. The Huacaya with its dense fibre that grows perpendicular to the body and has a merino-type appearance and the Suri which has a more lustrous fibre that falls like dreadlocks down the body.
Reproduction
The female alpacas (hembra) will begin her breeding life at around 12-15 months of age. The gestation period is 11-11.5 months. They can reproduce successfully for at lest 16 years.
The male alpacas (macho) will be ready to serve the females from around 18 months to 2 years of age.
An alpaca's maximum lifespan is known to be over 20 years.
An Exciting Industry
Since introduction into Australia in 1988, alpacas have become an increasingly important part of our Agricultural Sector. Experts acknowledge that the alpaca fleece is already considered one of the worlds "noble" or "elite" fibres, (often referred to as "fibres of the Gods").
One of the many fabulous characteristics of alpaca fleece is its array of natural colours-: 22 ranging from white through fawns, browns and greys to black. The alpaca fibre is of high durability, tensile strength and resistance to pilling and shrinking. The fibre has a silky-soft feel to it, is light-weight and very suitable for allergy sufferers.
World demand for alpaca fleece outstrips supply. This is unlikely to change in the foreseeable future. Australia's expertise in fibre production provides the opportunity to be the best in the world.
The industry is advancing at a rapid pace; providing a great amount of excitment for all participants.